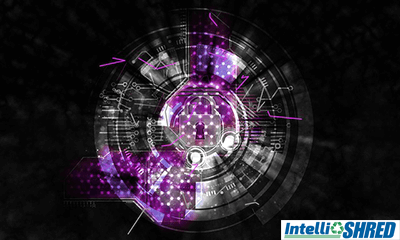 Protect Proprietary Information
All companies collect personal, confidential or proprietary information at one time or another. Because of the ever-present risk of identity theft, these companies have a responsibility to protect proprietary information. Failing to comply with data protection regulations can affect your company's reputation and even bring on serious fines and penalties.
All organizations must protect proprietary information in accordance with two privacy laws called HIPAA and FACTA. Any documents containing personal information must be shredded when they are no longer of use. Using trash or recycling bins to dispose of these items incorrectly can cause your company to incur fines.
Most companies assume that shredding is something they can handle, but using a small office shredder does not guarantee the same level of security as the high-tech equipment of a professional shredding company. Identity theft and fraud can occur when documents are shredded by a regular office shredder because the waste can be reconstructed by thieves.
The best way companies can block their risk of theft is to hire a third-party shredding and destruction company to destroy their proprietary information. If it falls into the wrong hands, the theft of that information could negatively impact your company. A shredding and destruction company will not only safeguard access to protect proprietary information, it will also help reduce your company's impact on the environment.
Bulk paper shredding service companies are held to the strict standards and regulations which specifically govern their shredding process. They must collect the proprietary information, shred it according to regulatory procedures, and transport the waste to a recycling or destruction facility. At the end of the process, they should provide a special certificate which proves your information was safely and securely destroyed.
It's more convenient and cost-efficient to use professional shredding services. Most of them offer on-site or mobile shredding – meaning that transporting tons of paper to a facility is not necessary. Outsourcing document shredding will help give employees back valuable productivity. In-house paper shredding takes time and often takes away from an employee's regular job duties.
At IntelliShred, we hire the most qualified technicians who have years of experience with protecting proprietary information for security, legal, and regulatory industries. They will learn all they can about your business and its data management process so they can create a turn-key shredding and destruction solution that fits.
We are proud to offer our customers access to our highly-qualified, efficient team of technicians, our fleet of mobile shredding trucks, our high-tech software for tracking confidential waste and secure bins for storing paper.
We're proud to be a fully-compliant, award-winning service provider. We manage our business according to the guidelines of the United States Privacy Act, the Safe Harbor Act and the Health Insurance Portability and Accountability Act (HIPAA). We offer our customers the most reliable, comprehensive services with along with the best technological tracking software.
We not only handle destruction of paper, digital storage devices, but we also destroy x-rays for our medical industry customers. For more information on our services, please contact us – we are happy to answer any questions you may have and can easily provide you with a list of references.