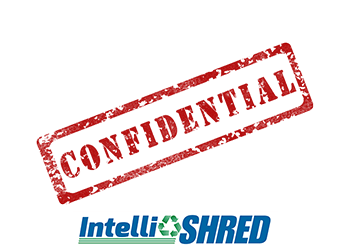 Theft Of Confidential Information
Today there are many different threats a business could face – but the costliest threat is theft of confidential information. Here are four steps you can take to protect your company and its sensitive data:
Step #1: Monitor how confidential information is handled and stored
It's most ideal when companies categorize types of confidential information. By doing this, it's helpful to prioritize what data to secure first. Customer information systems or employee record systems can safely contain Social Security numbers, account numbers, identification numbers, and other types of sensitive information need to be protected. Securing unstructured information such as contracts, financial releases and customer correspondence is an important next step that should be rolled out on a departmental basis.
Step #2: Perform regular risk assessments
It's wise for companies to put procedures in place that will help them assess risk and prevent employee theft. Monitoring confidential information across all the major company departments must be a regular occurrence. However, finding the source of a breach may require more in-depth investigation.
Ask the following questions during the risk assessment process:
Which employees/staff members have access to this confidential information?
How has the confidential information been modified, processed or distributed by them?
Is there an area/place where this confidential information could be put at risk?
When companies take the time to analyze how confidential information flows within their company, they can quickly determine which identify vulnerabilities may exist.
Step #3: Create, modify and manage access, usage and distribution policies for confidential information
Upon results from a regular risk assessment, companies can create better, more comprehensive distribution policies for their confidential information. It could be modifications to who can access the confidential information, when it's accessible (a certain time period), and what type of disciplinary actions will occur for violations of these policies. Once these information distribution policies are defined, it's essential to also implement monitoring and enforcement of all communication paths.
Step #4: Establish a fail-safe enforcement system
Companies should always implement ways in which they can monitor the handling of confidential information. There should be ways to monitor information usage and traffic, while verifying compliance with distribution policies along the way. Employees and staff should be made aware of the enforcement actions for violation of these policies. Monitoring systems must have flexibility and should be able to accurately identify threats, preventing theft from occurring. These monitoring systems should also contain powerful ID capabilities to stop unauthorized traffic.
It's clear that although most companies do implement security systems, they often fail to thoroughly review incident reports that arise. It's also easy to miss theft when you don't extend security to every communication channel.
Keeping confidential information safe should be a long-term project instead of a one-time event. Ideally, it should demand a lot of attention, requires a way to identify sensitive data; understand and modify current business processes; determine appropriate access, build usage and distribution policies; and monitor all methods of communication. It's apparent that the high cost of not establishing a system to safeguard your confidential information could be the beginning of the end for your business.
Don't let theft get the best of your business! Contact IntelliShred today for help with shredding or destroying your confidential data. We've been in the business for over two decades and our loyal customers will tell you why they value our services.