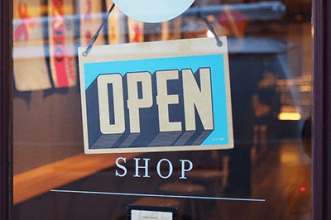 It's not only sensitive or confidential paper documents that need to be destroyed securely. If you're in the retail sector, we can handle secure destruction of papers such as signed receipts, purchase information, and credit paperwork, but we can also destroy items to protect proprietary information or to prevent the transmission of confidential information. Such items include but are by no means limited to:
proprietary packaging
clothing
digital discs
off-spec products
product prototypes
display products
faulty or otherwise recalled goods
products that are beyond shelf date
surplus stock
and much more
How You Can Benefit from Professional Retail Shredding
We recognize that retailers often need to get rid of items securely to reduce the risk of counterfeiting or the theft of trade secrets. The theft and misuse of products and intellectual property is a big business. Our services help retailers destroy unwanted items securely so that they cannot be misused.
We are seeing an increase in threats to business information. While many business owners are correctly concerned with securing their paper and digital information, awareness of the need to destroy some products and packaging securely is growing.
Where We Perform Secure Retail Shredding
We can perform retail shredding at your location. We will destroy your material onsite and you can watch it happen because we offer a live video screen on the outside of all our shredding trucks. This provides 100% security and peace of mind.
When your items are shredded – the most secure way to destroy documents and items – we provide you with a Certificate of Destruction that will confirm your legal compliance and the items we've destroyed for you.
Finally, we dispose of the materials or recycle them in an eco-friendly manner. Secure shredding and disposal is good for business and does not need to have a negative impact on the planet.
Why Our Clients Trust Us for Retail Shredding
We have 30 years of experience securely destroying papers and retail items for our clients. With strict legislation and privacy regulations, you can rely on us to help you make sure that you are compliant, which is essential to avoid financial penalties and to enjoy trust with your customers.
Our combination of professionally trained staff and cutting-edge art on-site shredding equipment sees that no item is left behind. We destroy everything according to federal and state regulations, leaving no room for error.
Use the Best Shredding Service Available
You don't want to take any chances with document or product destruction. Don't cut corners or leave anything to chance. Our experienced team can keep your business moving and help maintain your reputation.
Every one of our staff is fully trained and goes through a thorough background investigation, drug testing and security check.
Get in touch with us for a free quote by contacting us online or you can call us at 1-866-747-3360. If you'd like more information about the need for retail shredding and its benefits for all kinds of retail businesses, please get in touch. One of our representatives will be pleased to answer all your questions.