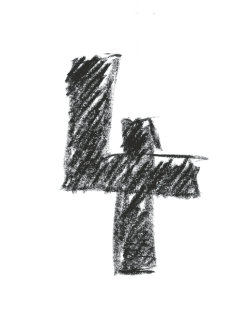 Small Business Fraud Prevention – 4 Practices
Regardless of whether your business is big or small, fraud is a problem that arises in many different ways and affects workplaces of all types.  It can take place in the form of theft, forgery and computer crime, as well as other types of "white collar" crimes.  If your company is targeted by such crimes, it could lead to significant consequences.
So what are some things that your business can do to protect itself and decrease the chances of fraudulent activity from occurring?  Here are 4 simple practices you should consider implementing if you haven't already for small business fraud prevention:
Take Advantage of our Passaic County Paper Services
Look after all of your sensitive documents securely and safely.  Consider outsourcing your document destruction requirements to a Passaic County paper shredding service for added small business fraud prevention.  Place secure, lockable shred bins, beside each desk and set up centralized collection spots in high traffic areas for document disposal.  In doing this, your employees will effortlessly be able to get rid of confidential documents in a secure manner.  These shred containers should remain locked until your document shredding company arrives to empty them.  To put it simply, a professional document shredding company will keep your business safe from internal and external fraud.
Establish an Anti-Fraud Policy and Put it in Writing
Establishing a work atmosphere that is based on honesty and trust tells your staff that you are taking the precautionary measures necessary to reduce the risks of fraud.  It is also important that you put any policies surrounding ethical behavior in writing to ensure that each individual is fully aware of the specific policies in regards to fraud and the consequences of breaking them.
Supply an Anonymous Source for Tips/Reports
Make sure that you have a method in place for employees to report any suspicions or tips about the potential of fraudulent activities.  Be sure that each of your employees understands your small business fraud prevention procedure and the fact that they are encouraged to report any concerns they may have, no matter how small.  Studies have shown that the majority of fraudulent occurrences (over 50%) are in fact picked up on and addressed by employees.  As a business owner, it is important that you pay close attention to potential warning signs, and always listen to the tips/advice that you receive from your staff.
Background Checks
For the safety of both your employees and your customers, it is a good idea to make your hiring process include background checks on any and all potential employees.  This is especially important for individuals being hired for "high-risk" positions such as those in the finance industry or customer service roles that require ongoing access to customers' personal information.
At IntelliShred, our local shredding company of industry professionals offer Passaic County paper shredding solutions that contribute towards making your work environment secure and well-managed.  Call us today at 1-866-747-3360 to speak with one of our representatives about your document shredding options and small business fraud prevention needs.