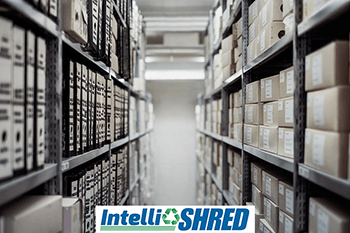 Sensitive Documents
Financial institutions, law firms and medical practices are usually the top three types of businesses people tend to think of when it comes to protecting confidential information. Actually, every business, no matter the industry or size, faces the risk of their sensitive documents being stolen.
It's possible to steal confidential information if there is a ton of paper is lying around your office space. What's even worse is if those sensitive documents somehow go un-shredded into a garbage can. It's essential for businesses today to be mindful of how they manage their paper records. If they don't want their sensitive documents to get into the wrong hands, it's important they shred or destroy it.
Just about any form of documentation that contains a person's name, phone number, email, or address on it is ideal for thieves to steal. Not only that, but trade secrets, proprietary research, financial records and other crucial data could easily be stolen – even by an employee.
More than 9 million Americans have their identities stolen every year, totaling losses of $53 billion annually to businesses and financial institutions, according to the Federal Trade Commission.
Conducting a security audit and developing a comprehensive security plan. The audit should examine the facility's vulnerabilities, looking for ways to maximize safety and security, and minimize risks. Most security companies will conduct this type of audit at no cost." With the information from your security audit, you can reinforce or add security elements to aspects of your building that might be at risk.
These are two important ways you can help protect your company's sensitive documents and prevent the high risk of theft:
Hire the Right People
This is a crucial first step to preventing identity theft – hiring people who have morals and won't steal. Performing background checks are only half of the equation, the other half is to call into question what they would do in certain situations if they're hired. Criminals are aware of which organizations perform background checks, and they usually steer clear of them.
Have a Highly-Organized Office Space
Everyone tries to maintain their office by hiring a professional cleaning staff, but cleanliness is not as important as organization of paper documents. You can save your organization from identity theft and eliminate clutter by shredding sensitive documents weekly or monthly. Organization also helps your company's productivity – if the office is organized, then employees will have an easier time finding files and documents and it will be harder to steal files if they are neatly put away.
Implement a Shredding & Destruction Process
Without a secure shredding and destruction process in place, you are not only putting your business and employees at risk —your customers will be at risk, too. Holding onto any confidential information like credit card numbers, bank accounts, and addresses makes those customers vulnerable to identity theft. Your organization could face severe penalties under the law for mishandling sensitive customer information. Hire a professional shredding service that will handle it for you – it's the most secure and cost-effective way to dispose of sensitive documents.
Most professional shredding companies will help you create a plan for shredding and destruction. With mobile shredding capabilities, IntelliShred will monitor the process to ensure your sensitive documents are securely destroyed. We offer on-site and/or off site shredding as well as emergency shredding services. Our years of expertise help us renew with our customers because we're able to successfully help companies protect their private information. Contact us today to find out how we can help your business.