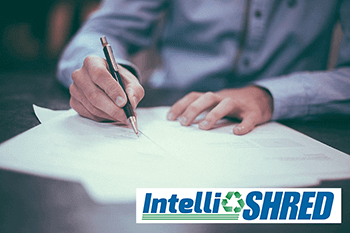 Business Shredding Services
With the economy being volatile, all companies are insecure about their financial status. There are many ways to reduce expenses and increase profits, but most companies overlook their everyday expenses which tend to add up! Adjusting to smarter business practices can help companies be more effective in budgeting and help prevent excess energy waste.
For instance, to save electricity, computer usage can be reduced drastically if machines are shut down at the end of the day. To save on office supplies, making the switch to electric hand dryers can save a lot of money as well. One other important way to save is to hire business shredding services. Not only will this choice will restore your employees' productivity, it can also protect confidentiality and ensure your business is compliant with federal privacy laws.
A small office shredder does not allow you to destroy paper in large volumes and there are maintenance costs you will spend on such a machine. Professional document shredding companies provide on-demand services and you'll be paying less because of the larger volume they can handle at one time.
Business shredding services bring many financial advantages that are unseen. Selecting business shredding services that are reliable and secure will be crucial. A simple office shredder will not destruct your documents properly and will ultimately reduce employee productivity, keeping them from more strategic tasks.
It's not clear why businesses allow their employees to be distracted by time-consuming administrative tasks. Hiring a business shredding service will keep productivity at the level it should be and it will save the company time and money.
There are also compliance requirements that must be adhered for shredding confidential information. Not remaining in compliance could significantly increase the risks of fines and legal actions against the company. This is another reason why document destruction is necessary. Sensitive or confidential information is governed by laws for archived documents and their destruction. Data falling into the wrong hands is not something any business wants to deal with. Confidential data that is not currently being used should be shredded and disposed of.
When you hire business shredding services, their trucks will come to your location for more convenient document destruction. Most of these services are mobile, and their mobility allows them to do the work more efficiently and securely. The remaining waste should also be handled in a secure manner so that there is no risk of identity theft or costly fines.
Every business should understand that hiring a professional shredding service will not only protect sensitive data and ensure regulatory compliance, it will also help reduce costs over time. The significant cost savings is more valuable than you can imagine.
IntelliShred has been helping customers with business shredding services for many years. We value our customers and can guarantee a successful business relationship. Our fleet of mobile trucks will be able to handle the destruction and disposal of large volumes of paper and other media storage devices.
4 Ways Business Shredding Services Can Save You Money
Have you ever stopped to think about how much paper your company uses on a regular basis? As much as many business owners would like to go without paper, it's a necessity. If you're a conscientious business owner, then you know how important it is to properly dispose of documents containing sensitive information.
In fact, you probably have one or two shredders in your office right now. Have you ever stopped to think about opting for business shredding services instead of doing it yourself? Read on to learn how business shredding services can help you save money!
1. Increase Employee Efficiency
Shredding might seem like a fairly straightforward task. After all, it only takes a minute or two to shred a few pages of paper. Over time, however, those minutes add up.
The average administrative assistant makes almost $17 per hour in New Jersey, or about $35,000 per year if they're full-time. Would you rather spend that money on simple tasks like shredding, or would you rather spend it on tasks that actually advance your business, like communicating with customers?
Hiring business shredding services helps maximize the efficiency of your business and boost your profits.
2. Save Space
Many businesses have a dedicated space in their office for both the shredder and the pile of paper that needs to be shredded. Have you ever stopped to think about how much space you're losing by doing all of your shredding in-house? 
Professional shredding services come and pick up your shredding on a regular basis, so you don't have to worry about a stack of papers getting out of control or housing multiple shredders throughout your office. This frees up more space to accomplish more business-related tasks!
3. Protect Sensitive Information
Most businesses have to deal with some form of sensitive information. At a minimum, you'll be handling things like credit card information, account numbers, and customer data. The cost of that information accidentally getting exposed is steep.
That cost increases exponentially when you're dealing with laws like HIPAA. A single violation could cost you $25,000 and cause you to lose customers.
Professional shredding services destroy information in a secure manner, giving you peace of mind.
4. Save On Equipment
Depending on the size of your business, you'd need two more shredders to accomplish a large shredding task. Not only do you have to pay for that equipment upfront, but you have to pay to make sure it's properly maintained. On top of that, if the shredder fails, you might have to buy new equipment.
Professional business shredding services save you a ton on equipment costs!
There Are Many Benefits of Business Shredding Services!
Many business owners might think of business shredding services as an added expense. The truth is, the benefits of business shredding services far outweigh the costs, and they can actually save you money. If you're trying to keep costs down, then you should definitely opt for a professional business paper shredding service!
Are you looking for a New Jersey business shredding service? Look no further! Contact IntelliShred today to learn how we can help you boost your security and reduce your expenses!