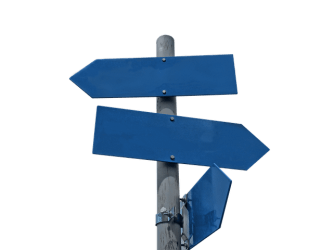 Do you operate a small business? If so, then you understand how important it is to protect your data.
One of the best ways to keep you and your customers' information safe is to shred documents that you no longer need. But how can you be sure that your documents won't fall into the wrong hands? You've come to the right place for answers.
Off-site shredding is considered less secure alternative when hiring a shredding company. Your documents and/or electronic media are transported to a shredding company's facility, which is where the destruction takes place.
On-site shredding, on the other hand, is widely considered as the safest approach. Your documents/media are sealed securely in shredding containers and destroyed right there in front of you. On-site shredding can also be done on a regular schedule.
So which one is a better choice for businesses? This article takes a look at on-site shredding vs off-site shredding. Keep reading to get the inside scoop on the most reliable way to securely destroy your company's out-dated documents.
Pros of On-Site Document Shredding
When it comes to keeping your printed data as secure as possible, shredding your documents on-site is definitely the best option.
After all, your documents will be destroyed on-site at your location rather than being transported to a secondary location. This eliminates the possibility of the documents being stolen or falling into the wrong hands.
This is extremely important, especially when it comes to protecting your customers' privacy. Keep in mind that your customers have entrusted you with personal information, including financial data that could easily be used to steal their identity.
Shredding your documents on-site is a simple matter of dropping confidential documents into a locked security container, and then scheduling an appointment with the shredding company. This enables you to view the entire process of the document shredding so that there's no mystery about what happened to them.
Cons of On-Site Document Shredding
There's really no significant disadvantage to having your documents shredded on-site. After all, it's a huge convenience having the shredding company come to you. It's safe and secure, and you can rest assured that all of your documents were destroyed prior to leaving your place of business.
This convenience could cost a little more, but that's a small price to pay for peace of mind.
Pros of Off-Site Document Shredding
This type of shredding service allows your documents to be collected and then securely transported to a shredding facility. The documents won't be destroyed until they arrive at the secure environment.
This method of document shredding requires a strict chain of custody, transfer, and destruction of documents, and enables your company to simply hand over the document containers and forget about them.
Off-site shredding typically also offers certain cost advantages because it's more convenient for the shredding service.
Cons of Off-Site Document Shredding
The major disadvantage of off-site shredding is the reduced level of security. After all, your documents will be taken from your business and transported to the shredding facility and hand sorted by lower wage employees which increases the potential for them to be lost or stolen, thus exposing you and your customers to risks of fraud.
A Guide to the Benefits of On-Site Shredding
It's hard to put a price on the value of keeping your data secure. After all, you've worked hard to protect your customers so that they feel as secure as possible. Fortunately, on-site shredding provides a great solution for protecting documents so that you can relax.
So How Do I Choose?
For destroying documents that aren't sensitive, many people choose to go with off-site shredding. For more sensitive documents, people usually feel more comfortable with on-site shredding.
With electronic media and electronic scrap however, it's a bit different. Electronic media like CDs, DVDs and hard drives can be more difficult to completely destroy if the job isn't done properly. With that being said however, hiring an on-site shredding company to shred and crush your electronic media is still the safest way to dispose of it.
Many companies have different shredding standards for on-site and off-site shredding.  Feel free to check out IntelliShred's mobile on-site shredding office so you can ask any questions you might have. You can also ask us any questions here on our website.
Why Hire A Shredding Company?
A homeowner can simply buy his own shredder, which is a simple and easy way to help prevent identity theft.
For business owners however, it doesn't make sense from a business standpoint to have one employee waste several hours a day to shred just a few boxes of documents.
If you've many stacks of papers, then shredding a small amount of papers at a single time, dealing with paper jams and errors, and removing staples and binder clips simply doesn't make good business sense. In this case hiring an off-site shredding or on-site shredding service is a no-brainer.
Does this situation describe you? Then maybe you're ready to start using on site or off-site shredding services. Feel free to call us now at 1-866-747-3360 to schedule shredding now.