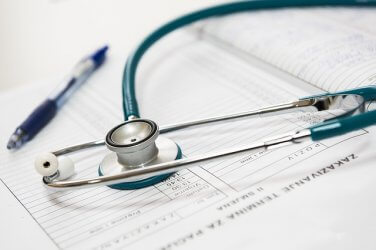 Medical Records Shredding
Filling in a medical office can be an overwhelming task, especially when the doctor has many patients and files for patients that they are no longer seeing. For this reason, it is imperative to purge the files you no longer need; this will help you save time, money as well as free up space for other documents and other information.
Additionally, it is critically important to hire a reputable shredding provider to dispose of the records considering the sensitivity of the information in medical documents and the state guidelines on medical records shredding (see our article on HIPAA shredding).
Medical records shredding will contribute to a greener planet, reduce liability and most importantly ensure privacy protection. Here is a list of reasons why you should consider hiring an expert for your shredding needs.
Patients Trust
In the modern world of recycling, trash hauled away in a trash truck is often sorted for recycling and hence is likely to pass through several hands before it is destroyed. This can expose the highly sensitive personal information contained in the records.
Hiring IntelliShred will provide you with customized shredding solutions that ensure the medical records are disposed of correctly. This helps to maintain patients trust and complete confidentiality.
Disclosure and Non-Compliance Cost Reduction
Over the last three decades, there has been a consistent rise in the number of compliance requirements with which hospitals, practitioners and others who offer medical services are required to comply. Failure to comply with these laws could make your business suffer from negative publicity, face lawsuit liabilities, or even make your company liable for legal fees.
Seeking the medical records shredding services from the pros eliminates the assumption out of understanding the federal and privacy regulations so you can focus on your clients.
Money Saving
Having an internal shredding program for your company can be very expensive. Usually, the costs spread from utility expenses, replacing inoperable equipment, performing maintenance, buying disposal bags, not to mention purchasing shredders. Outsourcing services from an established onsite/offsite document shredding company contribute significantly to lowering expenses.
The Bottom Line
Hiring IntelliShred will offer the right record management services your practice needs to run efficiently, relocate your entire office seamlessly and find patient files faster among others. If you would like to understand how medical records shredding can help your business, you can contact IntelliShred for more information.