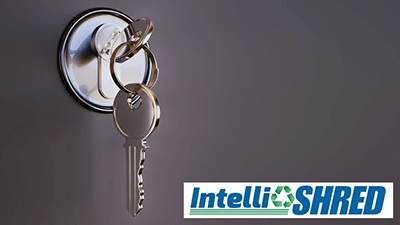 Secure document destruction is vital for destroying sensitive documents such as medical documents that fall under HIPAA legislation. When you're hiring a document destruction service, you need to be sure that they're up to the task. How can you figure this out?
In this guide, we're going to take a look at some questions that you should ask a secure document destruction service that you're thinking of hiring to work out if they're right for you. Are you ready to find out more and make the right choice? Read on.
1. Do You Have NAID AAA Certification?
One of the best questions you can ask is whether the company has been certified by the National Association of Information Destruction (NAID). The NAID is a world-leading trade organization for the document destruction industry.
To get AAA certification from the NAID, the company needs to be found to be in accordance with their guidelines. These strict guidelines touch upon a wide range of areas, including:
Hiring protocols
Operational security
Their information destruction process
Insurance coverage
If a company doesn't pass an audit by the NAID, it may not be up to the task of dealing with your confidential information.
2. What Information Types Does Your Destruction Service Work With?
You need to pick the right destruction service for you. While almost every service deals with documents, if you want to destroy old hard drives and backup tapes, not every company can help you. This question will help you decide if a potential vendor has the ability to offer a comprehensive electronic shredding solution. Deleting or overwriting these devices still leaves your data vulnerable to unauthorized access. Besides destroying your paper records, the right shredding and destruction partner will also shred your media onsite.
If you're looking for a service that does both, ask around and find a company that is experienced in dealing with paper documents and electronic waste.
3. What Types of Security Does Your Company Employ?
Security is vital in the destruction industry. It doesn't only involve how your documents are handled at the destruction facility either. You need to ensure that there is a good level of physical security at the facility to prevent any document or electronics theft. Usually, if the secure document destruction service is worth hiring, they will make security a top priority. Their employees should have signed a confidentiality agreement, gone through extensive background checks and have participated in extensive training to do their job. Employee security is absolutely crucial – be sure the company has hired ethical people by asking about their hiring process.
You should also ask about the security that is involved with pickup. What security measures does the company take when its employees pick up your sensitive information?
4. How Will You Destroy My Information?
It's worth finding out exactly how your information will be destroyed. Some measures are more secure than others and this applies to both electronic and physical documents. You should feel confident that your sensitive information is being destroyed or recycled safely and securely. Typically, vendors will give your office few bar-coded collection bins so that employees can easily drop in documents. When the bin is full, the vendor sends someone to scan each bin to record the fill level. Then, if the vendor has a mobile shredding truck, documents are shredded on-site. If not, the bins are transported to a secure shredding facility.
We would recommend asking about their destruction methods then researching them to ensure that they meet your standards.
5. Will You Provide Proof of Destruction?
You want to ensure that any destruction service that you hire gives you proof of destruction. If they can't prove that they've securely destroyed your information, you may be left wondering whether your items were really destroyed at all.
Many companies will offer you a certificate of destruction after your information has been destroyed, which is well worth having.
Whatever vendor you choose, be sure that they offer mobile shredding services. Sometimes, with off-site shredding, the transporting of your documents from your office puts them at a higher risk of being lost, misplaced or getting into the wrong hands. There are shredding companies that provide mobile, on-site shredding, as well as emergency shredding services. Make sure you choose the right vendor for the needs of your company.
How We Can Help You
If you're looking to hire a professional and expert destruction service, we can help you. We have a lot of experience in destroying documents and electronic waste and would be happy to help you.
For more information about our services or pricing, please get in contact with us.
IntelliShred has years of expertise in secure document destruction – we're NAID certified and we're able to successfully help companies protect confidential information. Contact us today to find out more about how we can help your business.